We specialize in building the people skills necessary to build safe, empathetic, and inclusive environments and relations free of sexual and gender-based harassing behaviours.
We lead from a service and heart-centred place to inspire positive change.
Our approach is rooted in creative facilitation and global subject-matter expertise, drawing on this unique blend to serve you wherever you are in your journey.
We build safer, more equitable, inclusive organizations and relations through workshops, policy development, implementation coaching and other communications services that push thought leadership.
In an industry where gender equality and harassment prevention are often approached as a checklist or only a legal obligation, ALG approaches our work from a heart-centred place. We place human relationships and connection at the centre, empowering you with the capacity to build positive change that lasts.
Training – Policy Development – Implementation Coaching
Over the course of two years we worked with partners, developing sexual and gender-based harassment policies and reporting mechanisms, designing and delivering trainings and coaching to raise awareness, build capacity on how to receive reports with empathy and respect, and investigate cases using an approach centred on victims-survivors.
Implementation Coaching and tool development to harness inclusive workplace relations, ensure women's retention and access to leadership roles
YES – Advancing Women in Stem
We were contracted by YES to support implementation of internal gender equality initiatives for three pilot companies in a systemic change in STEM project, funded by Women and Gender Equality Canada. We tailored coaching based on company needs, size and culture, co-created innovative tools and facilitated knowledge sharing through a panel presentation.
Crystal Financial Inclusion Organization
As a leader in women's economic empowerment, Crystal Financial Inclusion Organization contracted us to bring its Women's Empowerment Principles plan to life! We developed and delivered an interactive workshop for senior women leaders, which included stock taking of wins, co-creating solutions to barriers and developing leadership milestones.
McGill University – Desautels Faculty of Management
In the context of updates to sexual violence prevention in universities in Canada and Quebec, and to enhance learning from the government-mandated training, the McGill University Desautels Faculty of Management contracted us to develop and deliver a new pilot hands-on workshop Building a culture of respect for all members of the MBA class, a group of international seasoned professionals.
A Passion For Human Connection & Positive Change
More than ever, we need fresh approaches to building safe, gender equitable and inclusive organizations and relations. This is why I founded ALG.
ALG empowers you with the relational skills to bring gender equality and inclusion to life. We do this by drawing on a unique blend of global human rights law expertise and creative, human-centered training, facilitation, coaching and communications.
We will transform your organization from the inside out, one person at a time.
Looking forward to working with you!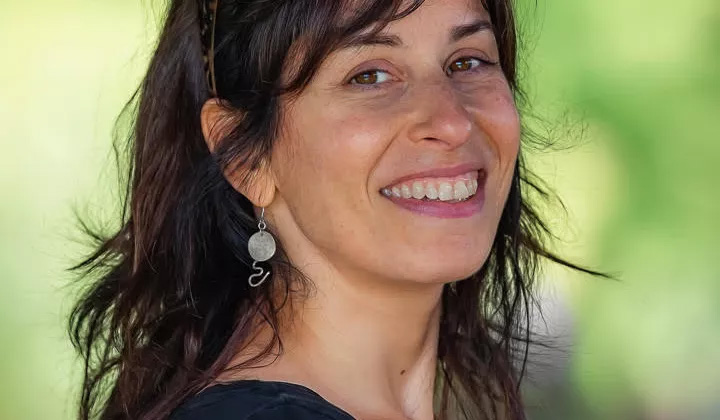 See our latest articles pushing thought leadership on gender equality and inclusion and stay up to date on our work!
Does your organization still separate out issues of wellness, gender equality and diversity and inclusion? We can no
In July, ALG had to the pleasure of facilitating an inspiring virtual interactive session to discuss our vision
Hello everyone, Good news! ALG has released a fall newsletter with updates on how we continue to build
ALG's transparency with communications and ideas was a thrill. It was a positive experience working with them!
The services of ALG are excellent. They are organized, caring, thoughtful, strong and dynamic communicators while remaining on point.
We loved working with ALG on the building a culture of respect workshop. Adriana has a magical approach to make people feel comfortable. She empowered us to be more inclusive, and her knowledge and expertise was valuable to all of us!
Cooperation with Adriana was one of the Gender Department's most successful experiences with an international expert.  ​Her approach motivated us to continuously learn and improve our work. I would highly recommend ALG!
The United Nations Volunteers Global Communications Team contracted Adriana to provide recommendations for innovative virtual workshop activities and facilitation. She inspired our global team during her session with innovative approaches, activities and tools for virtual learning.